Recent carpentry projects, Larry James (DBA "Beam Me Up")
This was updated 1/06/07. It may take a while to load all the pictures...
---

This shows the rebuilding of the bodies of 2 1931 U.S. Postal Service trucks. They were oak frames with metal-clad plywood panels, originally built by a cabinet shop in Chicago and mounted on Ford Model AA truck chassis. :

What the original looked like: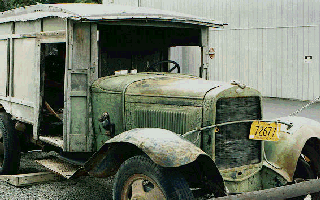 the new body under construction: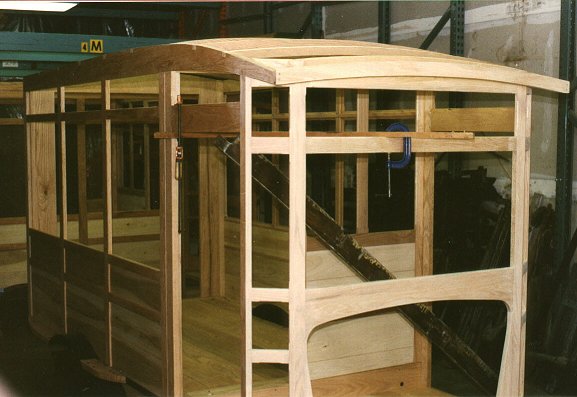 Recently we helped raise this timber frame barn: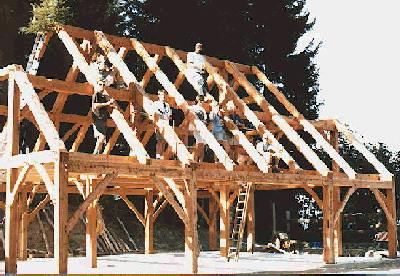 Here are a couple of pieces of furniture, a cherry bed frame and two tansu-style cabinets: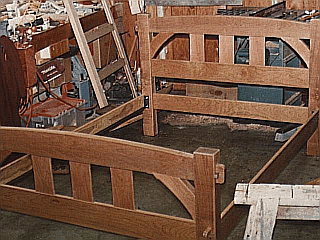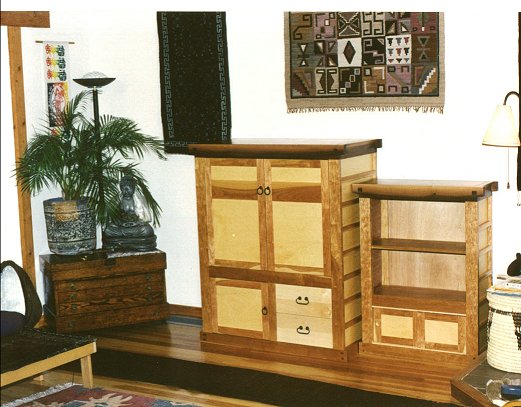 Some birch cabinets: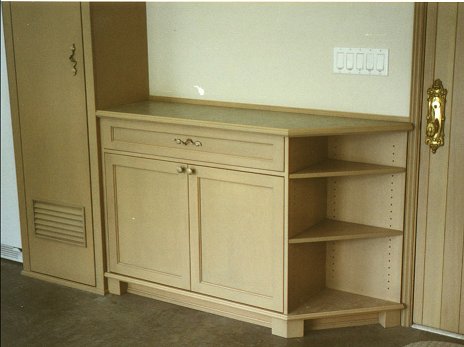 Closet doors made from recycled redwood wine barrels: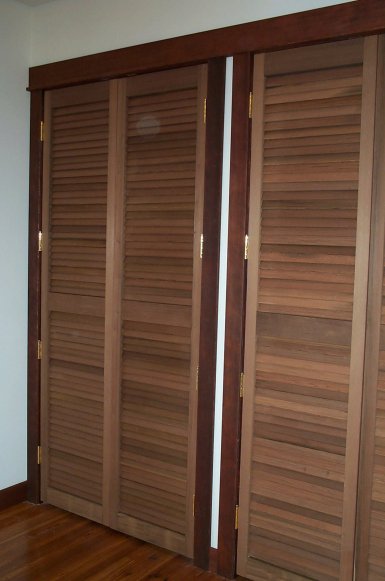 Interior of a Timber-Frame addition: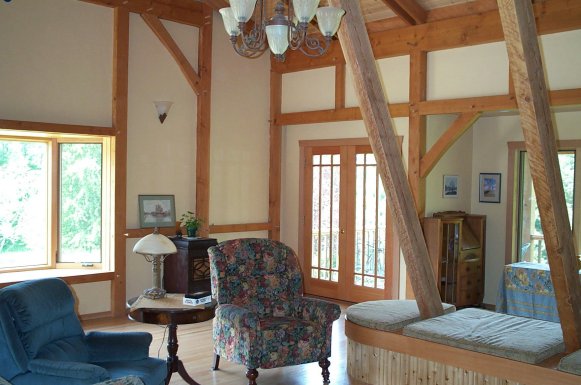 Kitchen cabinets:
Click here for several pictures of a kitchen remodel.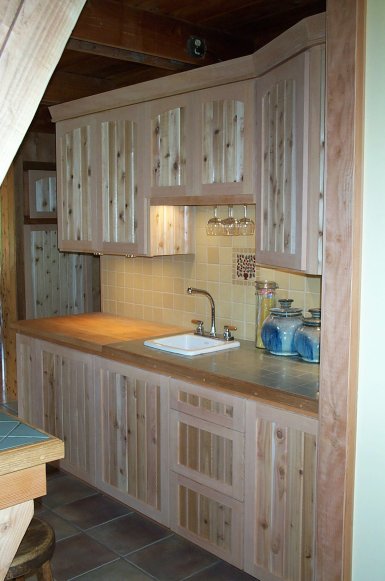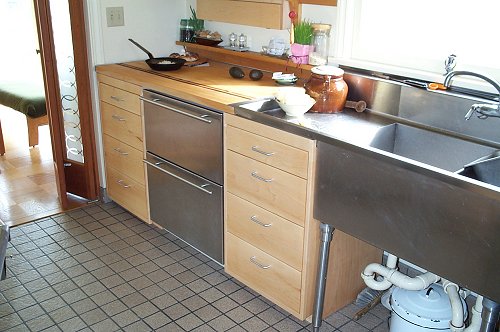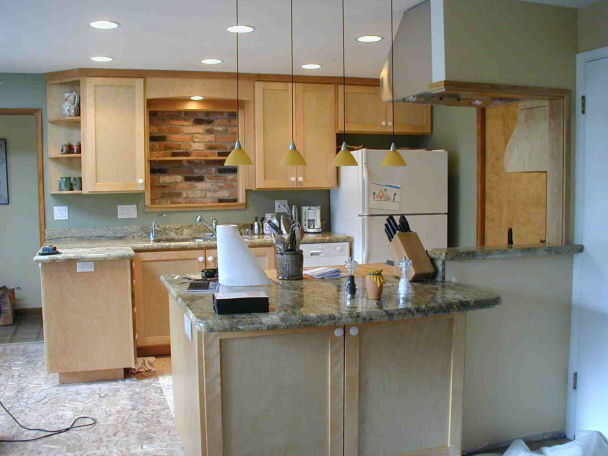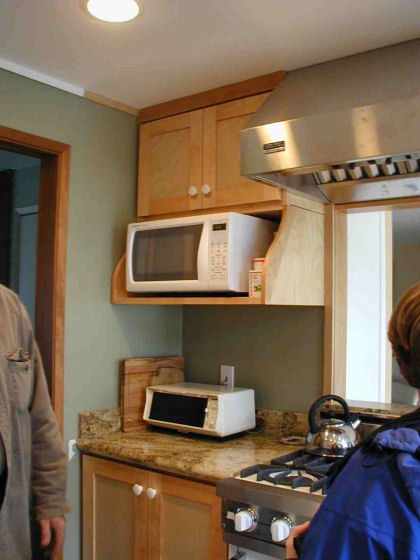 Staircase with recycled mahogany newel posts: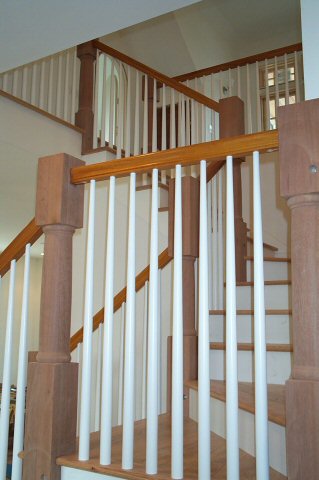 ---
back to Larry's World